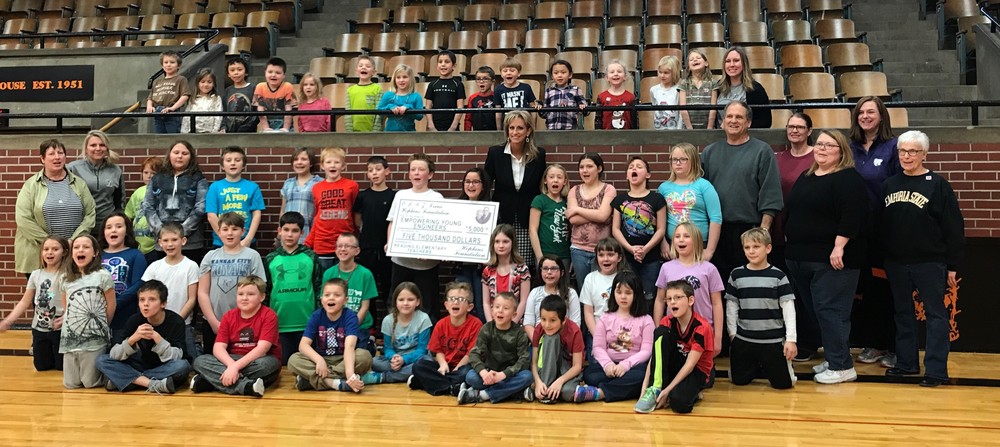 Hopkins Award to Reading School
Peggy Fort
Monday, February 12, 2018
Reading School Receives a $5,000. 00 Hopkins Grant for a Cosmic Learning Lab!
USD 251 and Reading Elementary would like to thank the Hopkins Foundation for funding our project. The generosity of this foundation will provide us the materials to transform our computer lab into a high tech work space; The Cosmic Learning Lab. Within these walls we will have a variety of learning centers that will focus on a 21st century computer science and engineering concepts.

Students today need to go beyond learning the typical computer skills, and begin incorporating more of the computer science skills necessary to thrive in their future careers. This work space will give our students opportunities to have hands on experiences with skills such as collaborating, communicating, critical thinking and creativity.
Our Cosmic Learning Lab will hold a variety of materials to enhance our teaching of computer science within our curriculum; Robotics, Virtual 3D Glasses, a variety of engineering kits, and a hands-on 3D station, all of which will aid in strengthening our students' young growing minds. These are tools that allow for students to bring their innovative ideas to life.
Once again, USD 251 would like to thank the Hopkins family for always being so generous, giving and most of all for believing in us!! THANK YOU!!!