Congratulations to the Northern Heights athletes who were chosen to be recognized as All Flint Hills League: Wrestling: 1st Team- Leo DeDonder (120) 2nd Team- Macie Wells (115) Basketball: 1st Team: Teagan Hines Honorable Mention: Kailyn Schlimme & Kolden Ryberg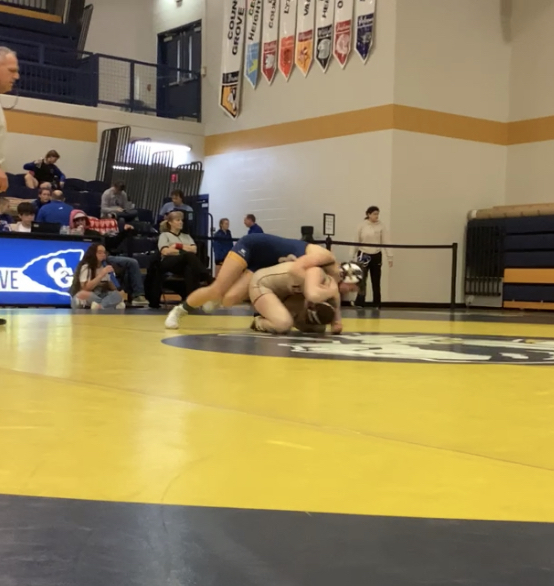 2022-23 Spring Sports Activity Shuttle. Please remember that times are fluid as the amount of riders and/or the amount of stops can change daily. 5:20 - Depart NLC - 804 6th St, Americus 5:28 - Depart Gravel Pile - Rd L & Rd 240, Emporia 5:40 - Depart Allen City Stop - 17 E 5th St, Allen 5:42 - Depart Allen Softball Field 5:50 - Depart Admire Baseball Field 5:55 - Depart NHHS - 1208 Hwy 56, Allen 6:00 - Depart Allen City Stop - 17 E 5th St, Allen 6:10 - Depart Admire City Stop - 501 Main St, Allen 6:25 - Depart Reading City Stop - 401 1st St, Reading 6:40 - Depart Gravel Pile - Rd L & Rd 240, Emporia 6:50 - Depart Americus City Stop - 804 6th St, Americus

Mr. Wilson's US History class was very fortunate to have Sylvia Schneider, mother of German exchange student Emilia, stop by and about her time as a young woman growing up in East Germany. It was a unique opportunity to hear Cold War era experiences from such a different perspective. She shared stories of her time growing up in East Germany until the age of 12 when her family was allowed to move to West Germany. She shared the emotions that were felt in 1989 when the wall came down and Germany began the path to unification.  She describes that as a young girl her world was all she knew and she remembers communities of people really sharing and working together. She also recognized the many things the "West" had to offer once she was able to experience that. She concluded with thoughts on the current conflict in Eastern Europe and also shared some mindfulness techniques related to her chosen field of work today. We are very appreciative for Miss Schneider taking her time to visit with us and share her experiences and lessons.

On Saturday, Ms. Jamison and some members of her forensics team traveled to Spring Hill for their first tournament of the year. Leyna Sanders and Esperanza Arevalo qualified for State for their DUO performance! Hannah Cathcart scored a 2 in Impromptu. Elizabeth Galloway had a rating of 3 her events. Oliver Sheeley received a 5 rating, and survived twelve hours of only female company. Megan Chestnut received a 6 in her event. Congratulations to these Northern Heights students.
Today's Employee Spotlight features Rose Vantuyl!

Sub-State Brackets for Northern Heights Basketball Boys play @ Bennington on Monday 7PM Girls play @ Hillsboro on Tuesday 7PM
We had 17 junior high students go to FCA camp in Salina this weekend. The students were accompanied by Mrs. Briggs, Mrs. Tabares, and Mr. Blair.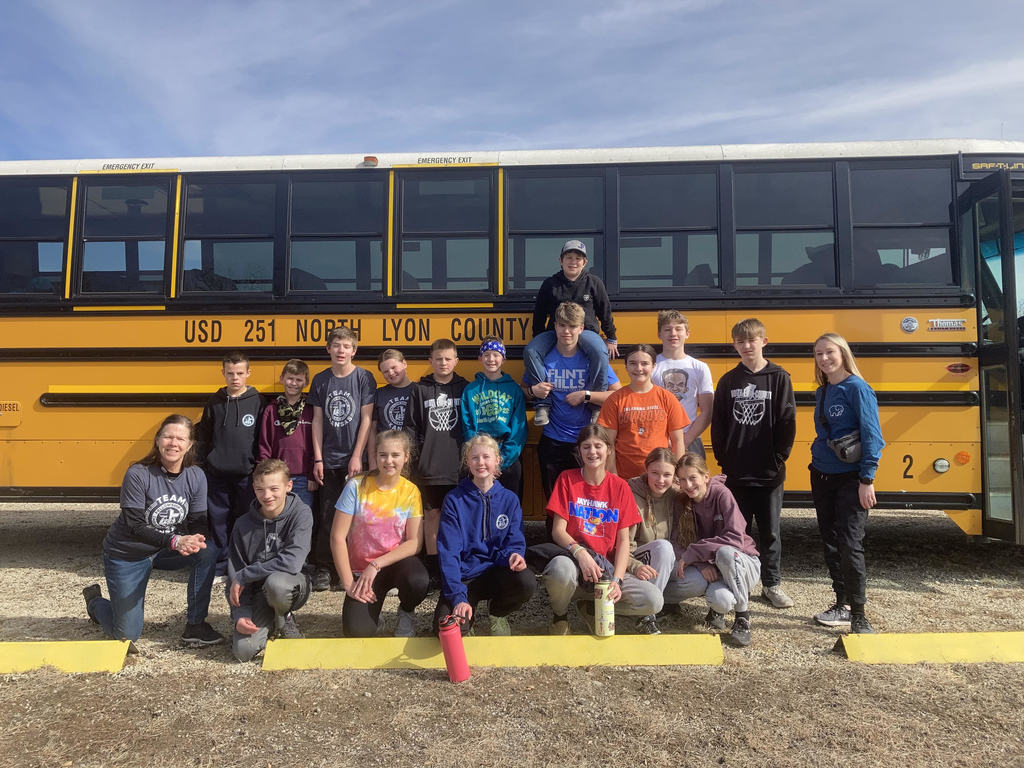 Senior recognition at NHHS
Due to inclement weather and bad road conditions there will be no school today, February 16, 2023!
Today's Employee Spotlight features Caleigh Smart!

A huge shout-out to our counselors Aimee Landgren and Jessica Woodrow! Thank you for all you do!

Attention alumni and patrons!! The Northern Heights girls and boys basketball teams are looking for alumni to come and scrimmage them from 6PM-7PM on Thursday Feb. 9th. All are welcome to come and watch this fun event!
Today's Employee Spotlight features Kathleen Bish!

Today's Employee Spotlight features Thad Reist!
KESA District Committee meeting to plan for student success for the next 5 years!
Due to inclement weather and poor road conditions all USD 251 schools will have a 2 hour delay! Breakfast will not be served. Everyone be safe!!!

Tonight's (1/24) basketball games @ Hope High School (VS. Rural Vista) are on as scheduled. 4:30 JV boys, V girls, V boys However, with the potential for rain/snow later this evening, varsity girls will start 15 min. after the conclusion of the JV boys game. We will NOT wait until 6PM for tip off.
ATTENTION City of Allen Bus Riders! We have had no riders from the Allen Daycare stop all year so starting next Monday we will no longer be stopping there or driving by in the morning.