Today's Employee Spotlight features Kathleen Bish!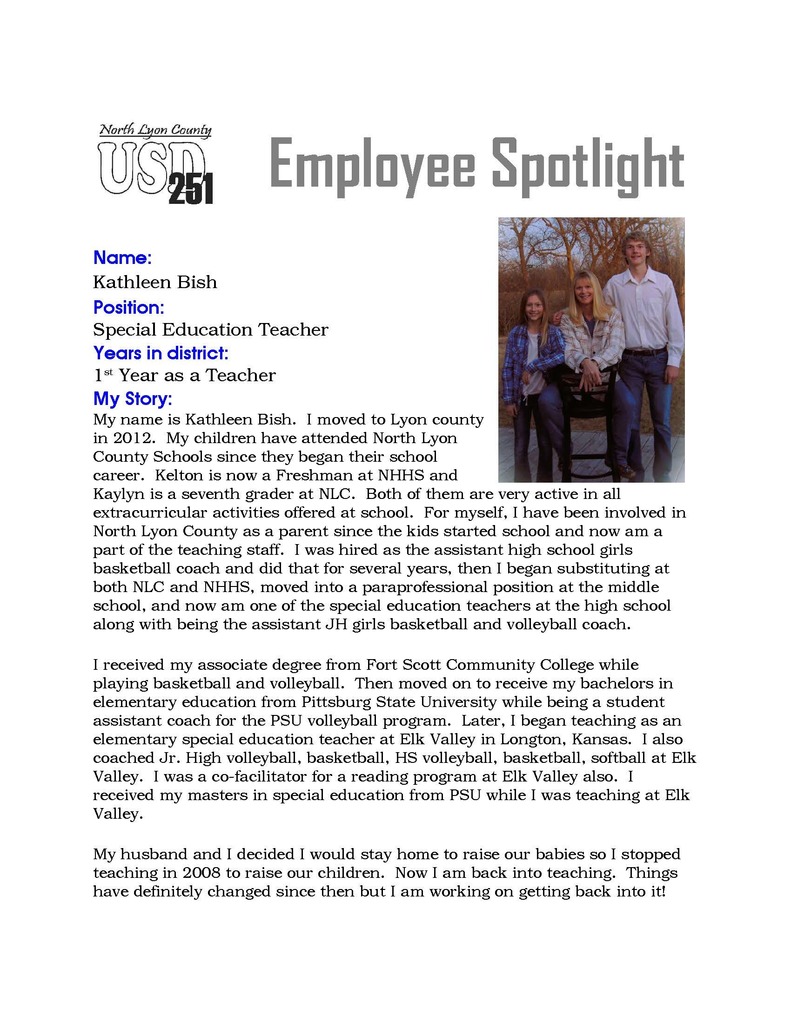 Today's Employee Spotlight features Thad Reist!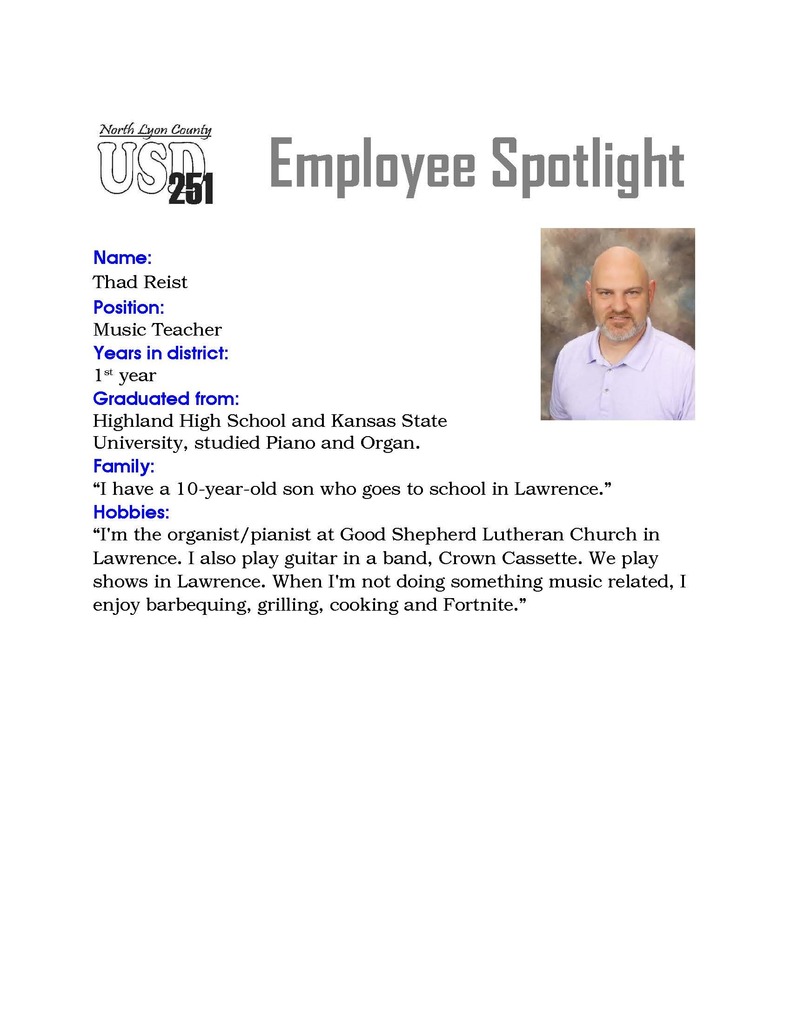 KESA District Committee meeting to plan for student success for the next 5 years!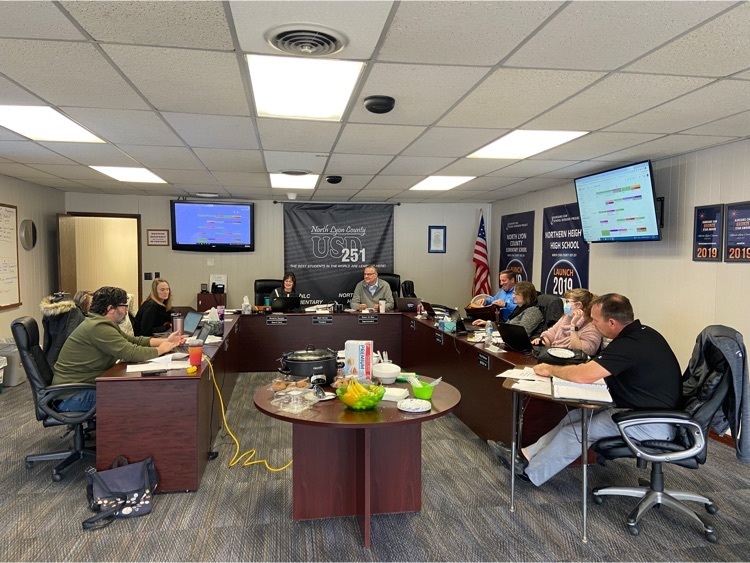 Due to inclement weather and poor road conditions all USD 251 schools will have a 2 hour delay! Breakfast will not be served. Everyone be safe!!!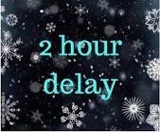 Tonight's (1/24) basketball games @ Hope High School (VS. Rural Vista) are on as scheduled. 4:30 JV boys, V girls, V boys However, with the potential for rain/snow later this evening, varsity girls will start 15 min. after the conclusion of the JV boys game. We will NOT wait until 6PM for tip off.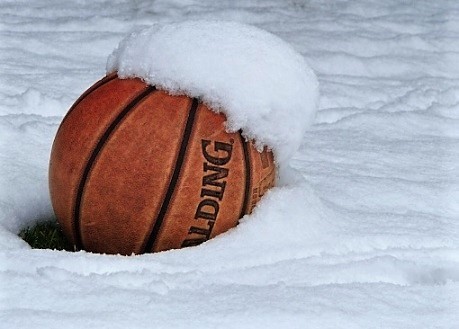 ATTENTION City of Allen Bus Riders! We have had no riders from the Allen Daycare stop all year so starting next Monday we will no longer be stopping there or driving by in the morning.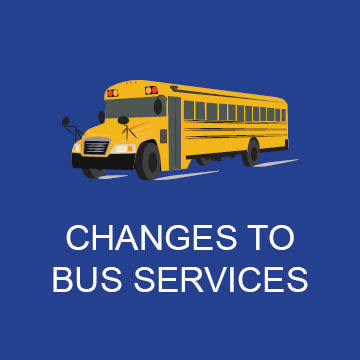 Today's Employee Spotlight features Becky Mayes! The past month we have been introducing some of our newest staff members, but today we are taking the time to thank one of our longtime employees. Mrs. Mayes has been working for USD 251 for over 40 years!!! "Thank you Becky Mayes"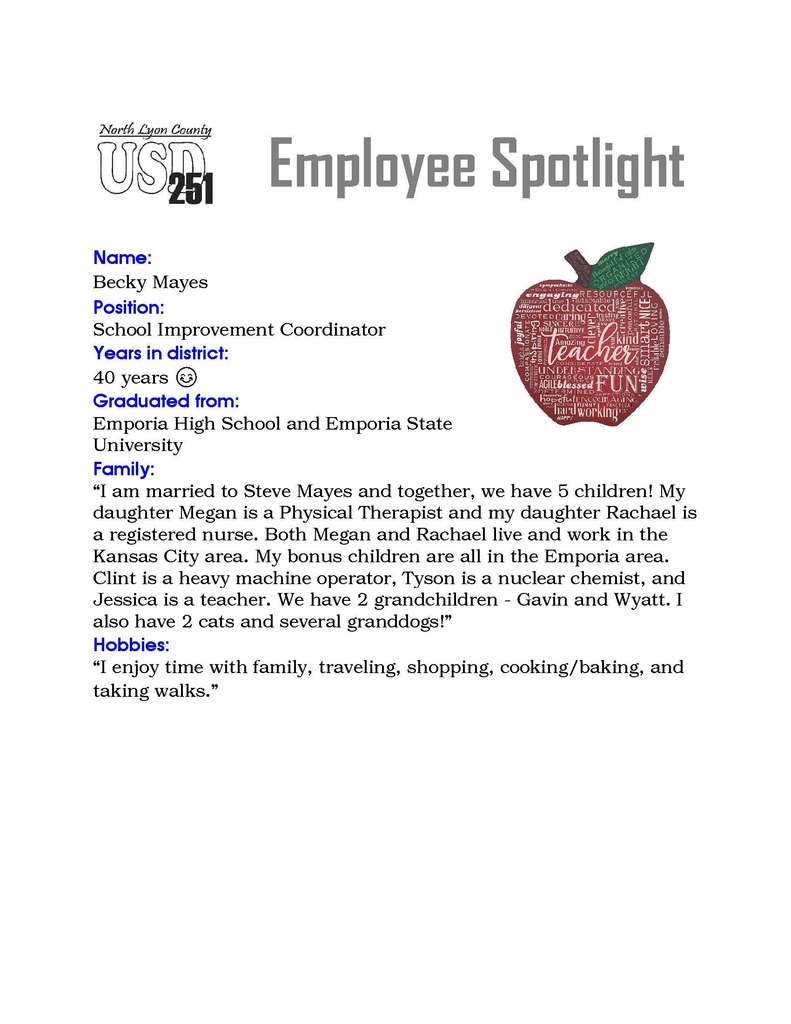 January 20th, the NLC Elementary and Jr. High spelling bee was held. Three representatives from each grade level, grades 3-8, participated. The top three elementary and top three jr. high students will represent our district at the Lyon County Spelling Bee on Tuesday, February 7th at the Humanitarian Center in Emporia. Congratulations! Jr. High Winners Owen DeDonder - 1st Place Jack Wells - 2nd Place Josie Tiffany - 3rd Place Shane Burris - 4th Place (alternate) Elementary Winners Meredith Lang - 1st Place Sophia Bynum - 2nd Place Cooper Fields - 3rd Place Sage Dye - 4th Place (alternate)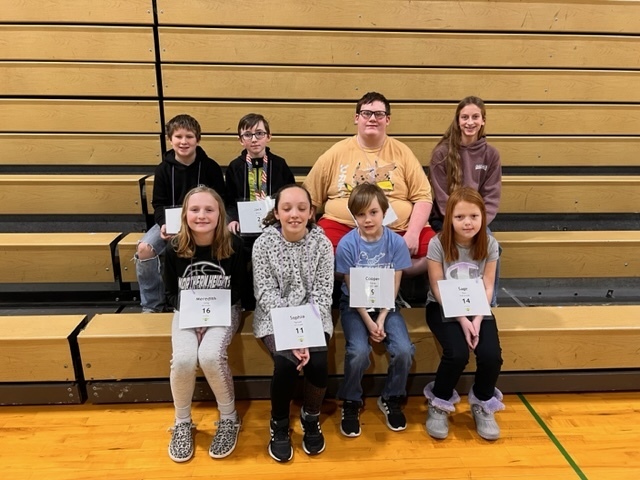 NHHS Ladies Basketball tips off at 4:30 pm today at the White Auditorium in Emporia. Go Wildcats!
Flint Hills Shoot Out starts today. All games are played at the White Auditorium in Emporia.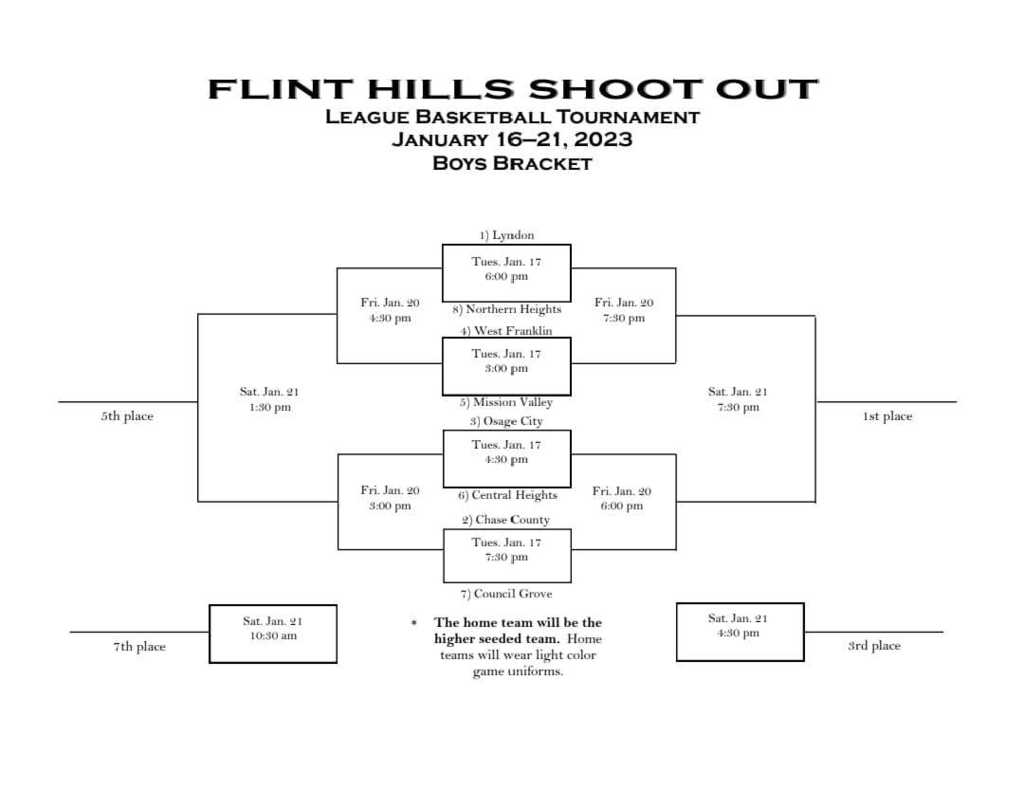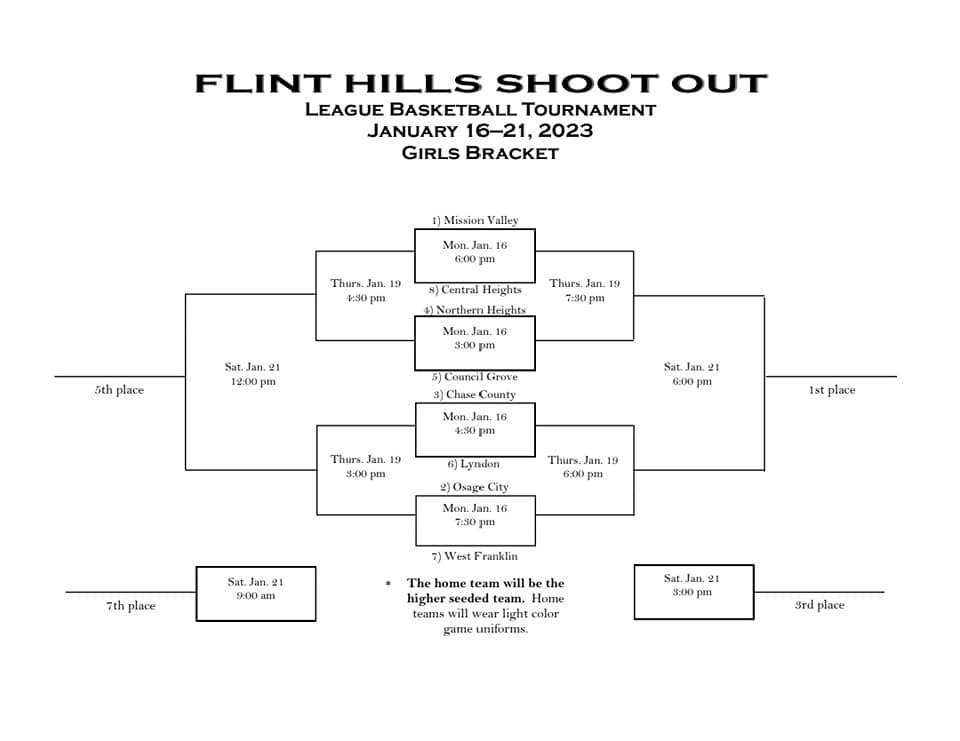 Updated FHJL Boys Bracket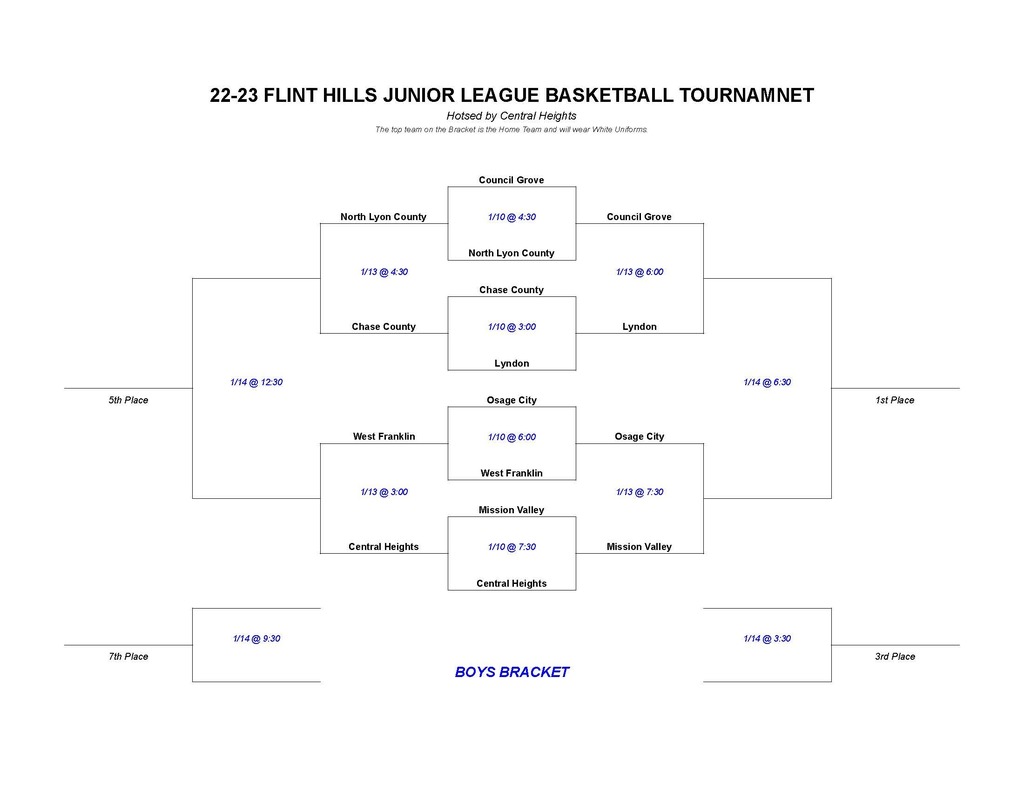 FHJL updated girls bracket!
HELP WANTED!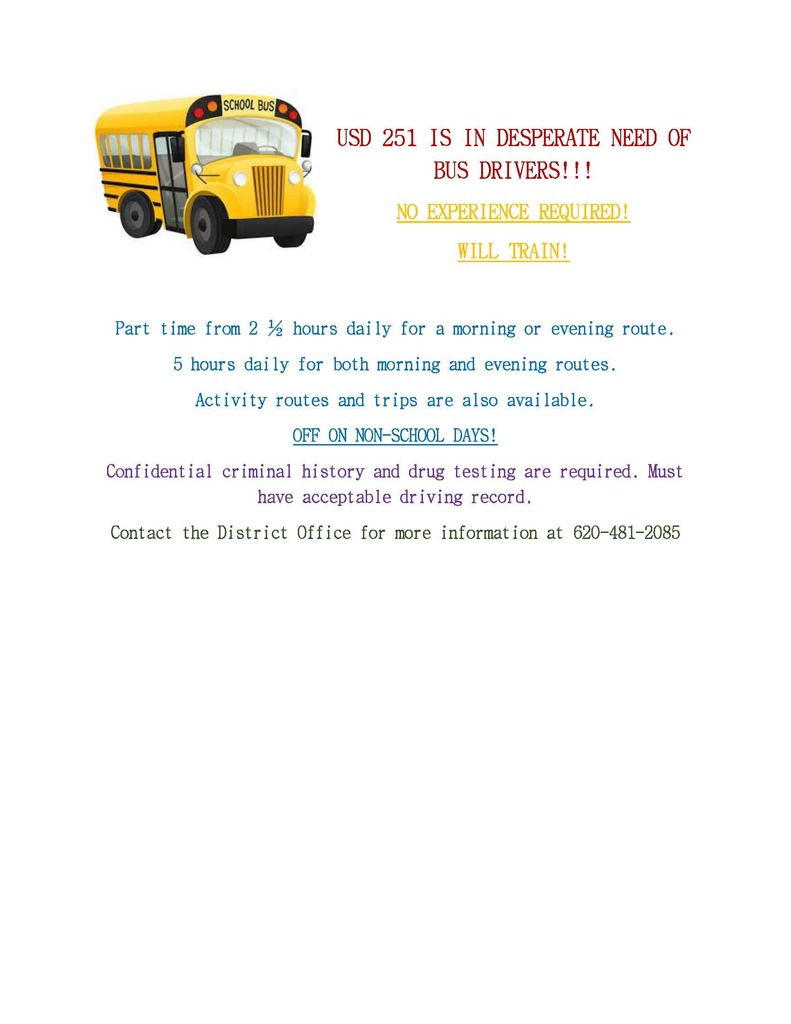 NLC JH Basketball will be playing in the FHJL Tournament in Central Heights. Take a look at the brackets for game days and times.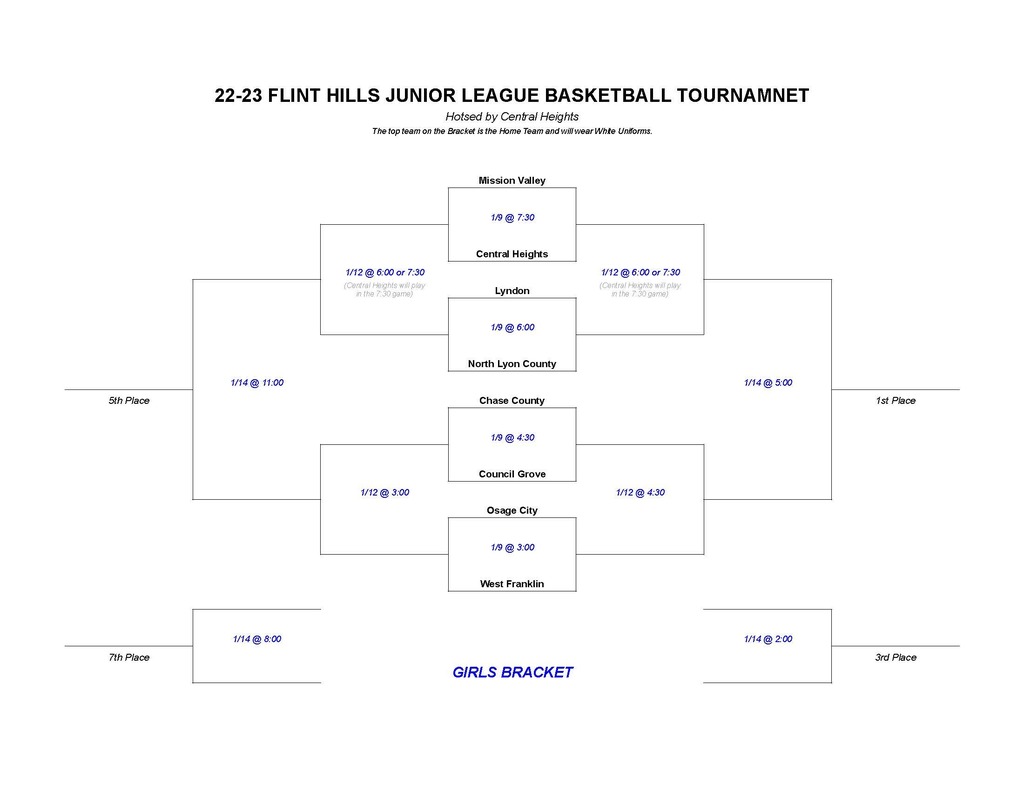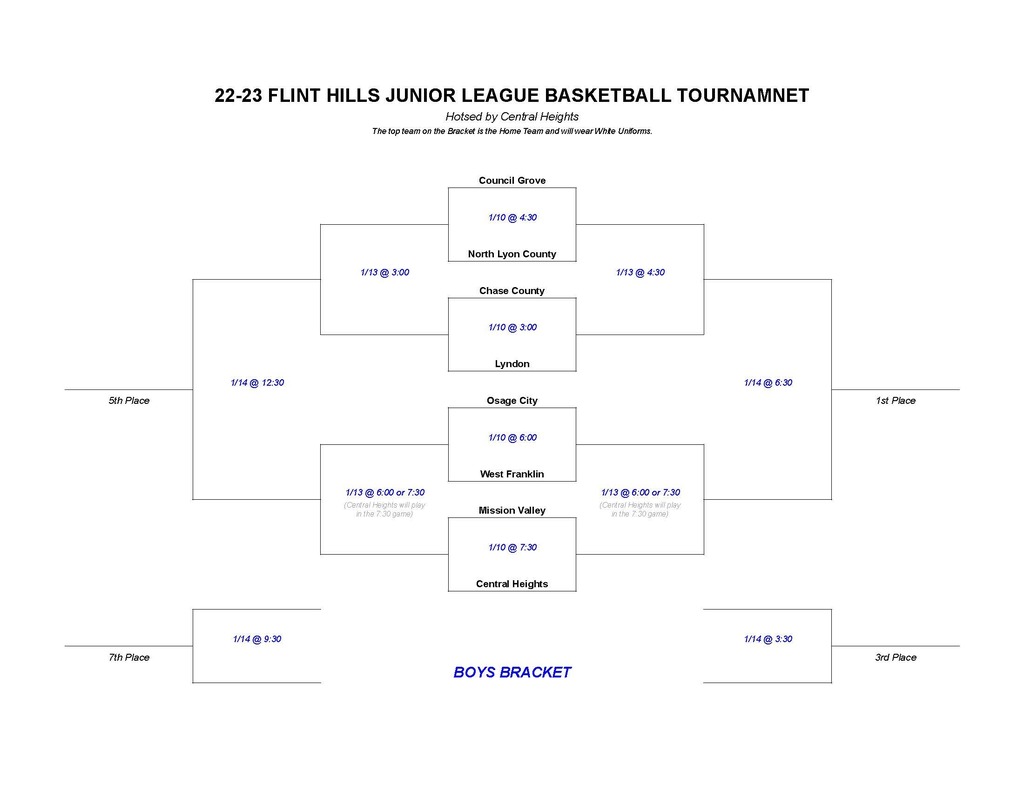 Join us tonight for the annual NLC WINTER PROGRAM in the Gymnasium at NLC! Grades K-2 at 6 p.m. and Grades 3-5 at 7 p.m.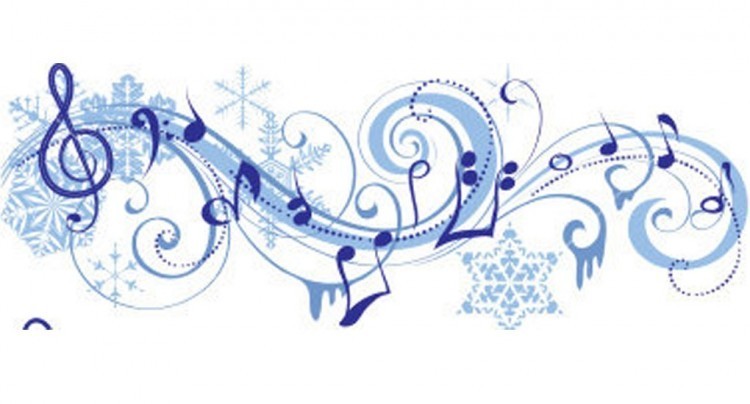 Employee Spotlight of the week features: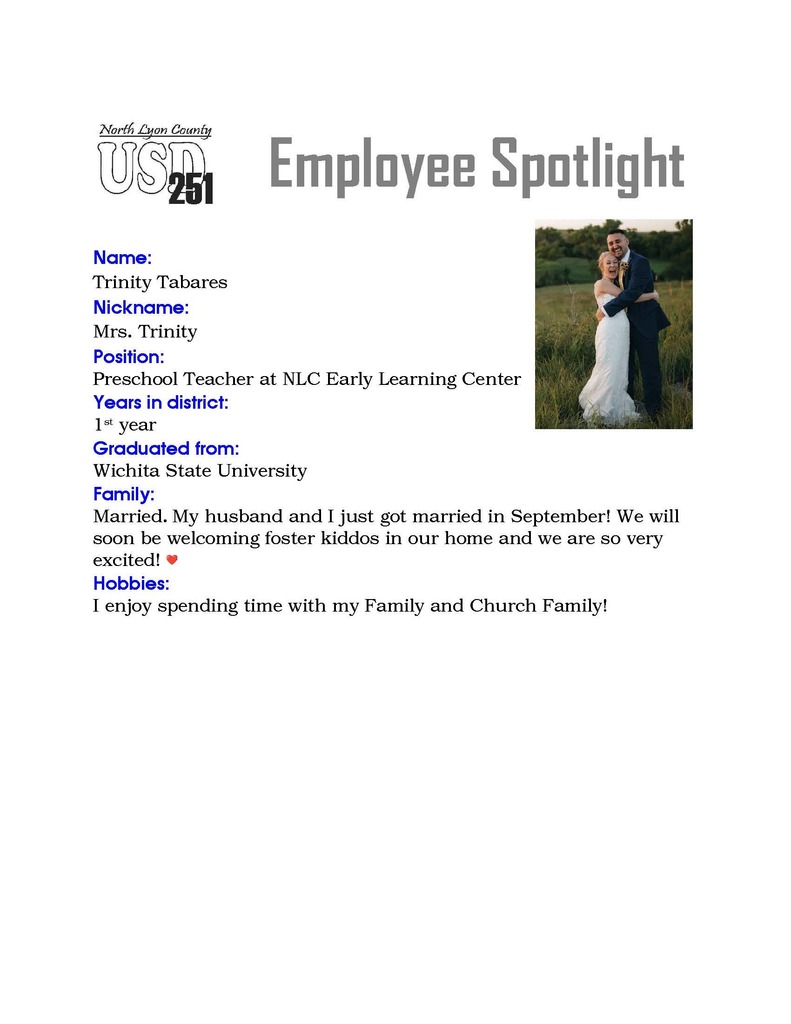 This week's Employee Spotlight features:

Northern Heights High School is excited to share that Senior, Taylor Pringle is a Coca-Cola Scholars Foundation Semifinalist. With 91,000+ applicants this year, only 1,557 (1.7%) semifinalists were chosen because of their outstanding leadership, academic achievements, and dedication to their community. Learn more about the #CokeScholars Program- $20,000 college scholarship and see a full list of Semifinalists at
https://www.coca-colascholarsfoundation.org/blog/our-2023-semifinalists