The Northern Heights Cheer Team would like to thank everyone who purchased tickets for their Quilt Raffle. A special thank you to Sandy Buckbee for making the beautiful quilt for them.

Next week is HOMECOMING WEEK!!!
Volleyball split withCG

Congratulations to the 2023 Homecoming Court Candidates

NLC/Chase middle school football team leads at halftime over Clifton-Clyde 16-0.
Tonight's junior football game has been moved to to Hope High School with a start time of 7:00. This was changed due to high temperatures and no lights available at the Manhattan location. Come out and cheer for the wildcats.
The NLC/Chase County Junior High football team defeated Lyndon last night 26-6. Henry Sheeley caught a touchdown pass just before the halftime to spark the team to victory. Great start to what looks to be an exciting season.

On Thursday, Northern Heights started their cross country season with runners at a couple of different meets. Results from the Burlington meet: Senior, Cooper Hamlin 19:08 (6th) Freshman, Ellei McCrory 19:46 (1st) Sophomore, Laura Cathcart 23:43 (4th) Results from the Mission Valley meet: Freshman, Josie Tiffany 24:19 (12th) Freshman, Reese Houck 28:00 (21st) Senior, Bethany DeDonder 33:31 Sophomore, Samantha Redelfs 36:52 Junior, Rees Spade 21:16 (24th) Junior, Max Olson 21:16 (25th) Freshman, Jacob Merrill 21:45 (29th) Junior, Logan Schlimme 25:46 Freshman, Henry Schneickert 26:34 Senior, Braxton Young 27:52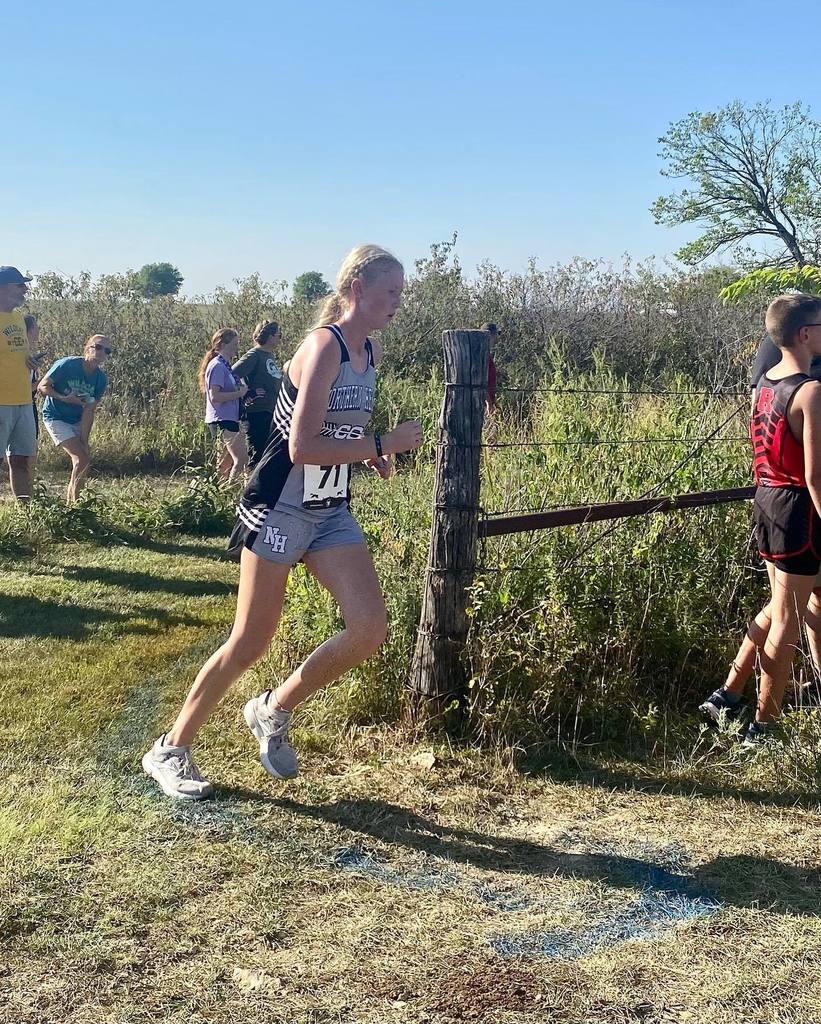 Junior High football on Thursday August 31st location has been changed to LYNDON!

Northern Heights Cheer team is having a quilt raffle. Look for them selling tickets at football games!

Saturday, the Northern Heights volleyball team will travel to Burlingame for their 1st tournament of the season. $5- Adults $3-Students. Good Luck LadyCats!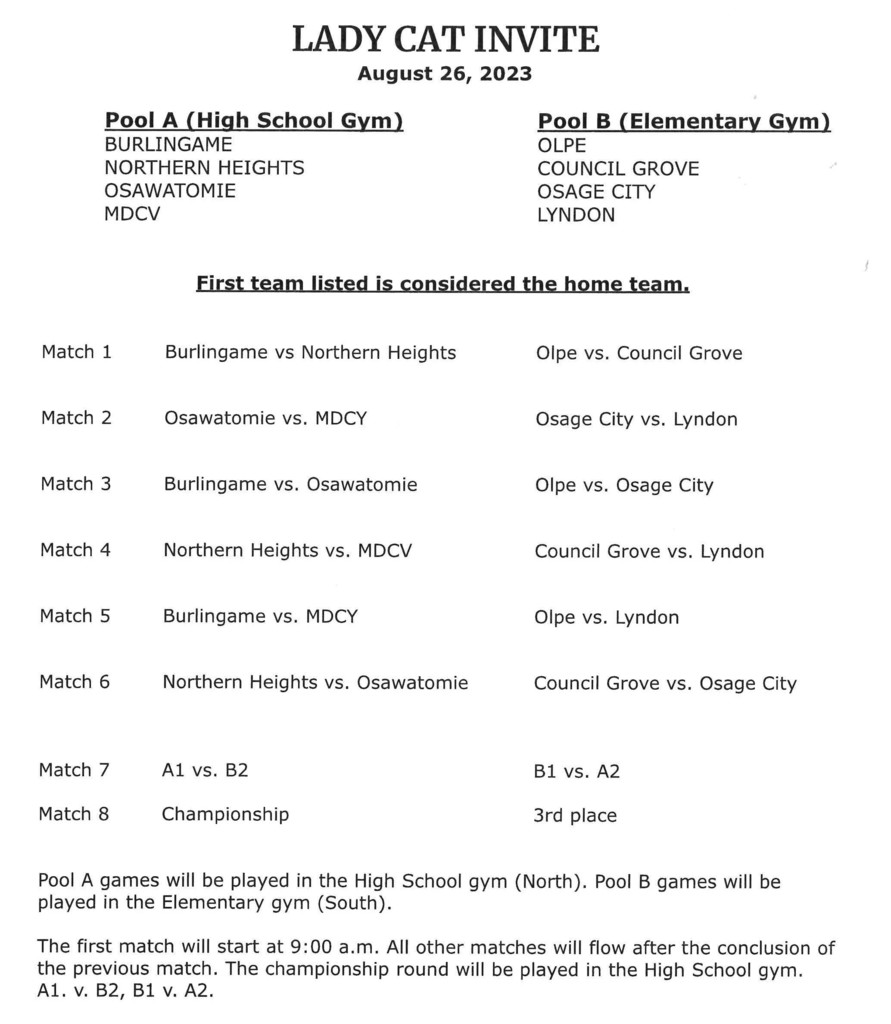 Northern Heights football jamboree on Friday night has been pushed to an 8:00PM start time. Olpe's STUCO is hosting a fundraiser meal that evening as well.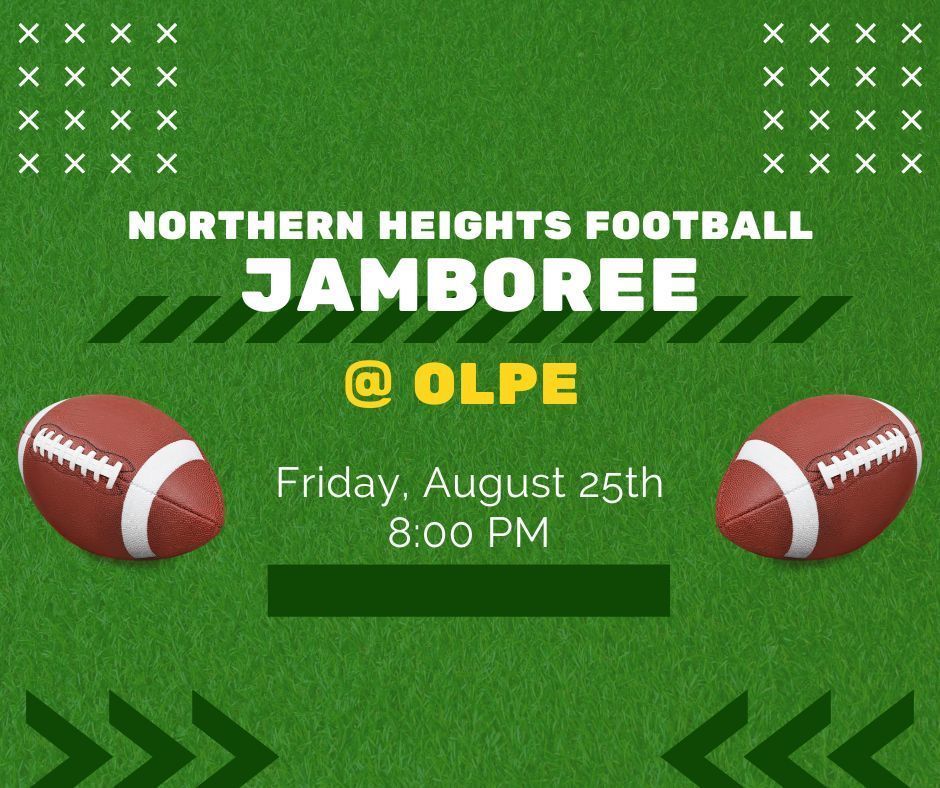 HAPPY FIRST DAY of SCHOOL to all USD 251 STUDENTS and STAFF!!!
USD 251 is taking steps to keep students and staff safe during the extreme heat this week. All afternoon bus routes this week will have coolers of bottled water for the students and bus drivers. In addition, we will have cooling towels available on each bus if a student needs to cool down. We will continue to monitor the weather forecast and current conditions as long as the Excessive Heat Warning remains in effect. We will make a decision each morning about outdoor activities. We hope every student has a great first day of school tomorrow!

Today the faculty & staff at Northern Heights welcomed the class of 2027. We are excited for them to join our Wildcat family and look forward to an exciting year.
Come join us for an Ice Cream Social at NLC on August 22nd from 6:30 pm until 7:30 pm. The event has been moved indoors due to excessive heat!
Middle school cross county will practice in the mornings this week. Coach Briggs will notify parents with the times. Middle school volleyball and football will practice in the afternoons. Coach Lang and Coach Hampton will notify parents of times.

Northern Heights Volleyball Jamboree has been moved to Council Grove HS. Please see the schedule below.

Due to the excessive heat!